World Changers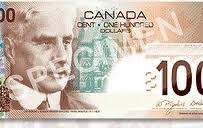 Do you wake up and think you can make a difference in the world? Or do you think you're too small to make a difference?
This is the question I posed on my blog two weeks ago, along with a challenge for readers to determine how they would use $100 to change the world. If you missed the original post and comments, check it out here.
I was very inspired by the responses I received and as anticipated, the task of selecting a winner was quite difficult. Thank you to Beth who provided an additional $100 donation, thus allowing the opportunity to select two winners.
In choosing the winner, I found myself focusing on the idea that this was a pay-it-forward exercise for me. As I read the posts over and over, I kept coming back to two stories that stood out. In the end, Rose's idea of sharing $1 with 100 people that had done a good deed really struck a chord as I loved her idea of being able to directly influence 100 people, encouraging each of them to make a difference. Thank you Rose for sharing your idea and congratulations, here is your opportunity to implement it. If you feel so inclined, it would be great to hear from you afterward letting us know how the exercise worked out for you and for the receivers.
For the other winner, I really liked Maryann's idea of using this exercise with her kids as I share her belief that a lot of today's world changers are in our schools right now. Congratulations Maryann, here is your opportunity to put your idea into action. We would also love to hear from you afterwards if you're willing to share your story.
To everyone else that contributed ideas, including those that shared their ideas with me personally, thank you so much for sharing. They were inspiring as well. I would encourage each of you to consider following through on your suggestions, if your circumstances permit you to do so.
In closing, this was a very interesting exercise for me personally. This helped me realize that none of us are too small to make a difference. To each of you that participated in this challenge as well as Lissa Rankin's original challenge, please take the time to realize that by simply participating, you have made a difference. Bless you!
If you'd like to make sure you don't miss a blog post, sign up for our newsletter.
Namaste, Ken