World's Healthiest Community – Finalizing the Business Plan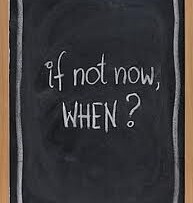 I'm stuck! Have you ever had that feeling? You're on to something. You just know it's something that you're meant to do. You're passionate about it, you wake up every day and take steps to move your dream forward. But it's getting tougher. With each step forward, your shoes are getting stuck in the mud. You can't see the forest for the trees. You know it's not supposed to be this hard. You've already seen the outcome in your mind, and you know that it's just a couple more steps away. But today it feels like you just can't do it any more. You've given all that you have to give. And that last answer just isn't coming to you.
Can you imagine if Walt Disney ever had this feeling? He was fired from a local newspaper for not being creative enough. How about JK Rowling? She lost her job because she was too busy daydreaming about a preteen wizard. Oprah? Told that she was "unfit for television news". Seinfeld, Madonna, Robert Redford, Lee Iacocca, there are many of these stories. These people were not seen to be in the right positions at the time and a door closed on them. But these life changing events where one door closed became the turning point for doing something they really loved. Yes, these people became filthy rich, but in my humble opinion, that's not the point. The point is that they decided to do something they really loved and in turn they lived a life they loved. For them, the money became secondary, or at least that's how it seems to me.
Many other people that we don't read about have similar stories, but with different endings. They never got the break, they gave up just before their dream may have materialized. For many of these people their passion almost surely still remained, but the "reality" of having to earn a living to support themselves and possibly their families became too much of a burden to bear and the dream took a backseat. Some were probably way closer than they realized, others may have pursued different dreams and had successes in other ways, maybe the door was meant to close on their original dream. Others may have simply put the dream on Pause for a while and came back to it after they were a bit more financially stable.
Yup, that need for money has a big impact on dreams. And it is real. If you can't pay your rent, or are going to the food bank for groceries, it becomes much more difficult to pursue a dream if it does not have a clear financial exchange associated with it.
Here's a crazy thought. What if some of the people in the second group had asked for help just one more time? Was there someone out there that might have listened to them, might have believed in them enough to give them a financial boost and/or a kick in the pants? Could their dreams have come true? For some we'll never know. They didn't ask for help. They didn't think they could live their wildest dreams. They gave up.
Oh yeah, that opening two word sentence. "I'm stuck". Today I'm one of these people. Doors have closed on me in the past, and other doors have opened. My life of good health was rocked with a dis-ease diagnosis, but that opened up a door to learn a lot about what really causes dis-ease, and that there's more to health than treating the symptoms. I have developed a passion for educating people, "screaming from the mountain tops" if you will, trying to get people to wake up to realize that there's always hope, that we can figure out what is causing dis-comfort and dis-ease. We actually already know a lot more than we might realize.
I can literally see the end result. It's a few short years out in the future. I'm standing in conversation with people, and it goes something like this. "Remember those days when it seemed like everyone was getting sick. Remember when our health care system was a disaster, taking up well over 50% of tax dollars to try to support all the sick people? Those were the dark days. But a few people decided that it was time for change. They just knew there had to be a better way. And they persisted. They were a community and they made a real difference."
I'm stuck. I can see the end result. I can see the empowered patients. I can see the healthier community. I can see the solutions to the problems in our current health care system. I can see the role of the doctors. I can see the role of the patients. I can see the role of the other caregivers. I see the changes in our education system. I can see all that, but I can't see where the money is coming from. And without that, I can't complete the business plan. And without a business plan, nothing can really happen.
I'm not giving up yet, but I am running out of gas. And here's my ask for help. Where does the money come from for the World's Healthiest Community? Can you see what I'm missing? Can you see what I need to add to complete the business plan? Will community members pay for services as part of this community? Should I be knocking on every business's door to help them save money on their benefits costs? Should I be knocking on the government's door to share some ideas with them? Should I be looking at sponsors? Does anyone have access to the Bill and Melinda Gates Foundation?
I know many of you personally that may well be in the same boat. I hope this little "conversation" has helped you to think through things a bit differently. My humble opinion is that the answers are all within the following quotes:
"It will take a community." ~ Unknown
"Never doubt that a small group of thoughtful, committed, citizens can change the world. Indeed, it is the only thing that ever has."
~ Margaret Mead
If you missed the message that I'm "shouting from the mountain tops", you can watch it here.
I'd love to hear your thoughts in the Comments section below.
Namaste,
Ken
If you'd like to make sure you don't miss a blog post, sign up for our newsletter.