Sick and Tired of Being Sick and Tired?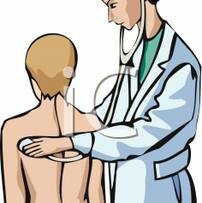 Today I think I just might rant. I'm sick and tired of being sick and tired. And I don't mean just me. We all know someone that is sick and I'm feeling their pain right now too. I'm pissed off.
For over a year now, I have been trying to spread a message about health and healing. We know more about what's making us sick than we realize, and we know more about how to make us well too. Continuing to eat food with no nutritional value IS NOT the answer. Continuing to mask symptoms with pharmaceutical drugs IS NOT the answer. We need to find a better way and we're closer than we think. It's time to start asking questions.
Question #1 Are food companies producing nutritional food to meet the needs of the people?
The fact is that many food companies are producing food in order to make money and they are then doing their best to market the food such that you'll buy it. I have heard so many stories that have been disturbing. Breakfast cereal with a healthy fruit (blueberry, pomegranate, etc) in the name contains no real fruit but has syrup with the fruit flavor. It makes us believe the product is healthy when it often has very little nutritional value. This is allowed. Meat being injected with hormones in order to make the animal grow faster is a common practice, and we're eating those hormones. I could go on and on. Many food companies are producing products that we'll buy, and in the most profitable way possible. Period.
Question #2 Are pharmaceutical companies in the business of finding cures for dis-ease?
I have no doubt whatsoever that there are folks within pharmaceutical companies that are truly trying to find solutions to what is making us sick. I believe that pharmaceutical drugs can play a role in our healing, but the simple truth is that, in most cases, the drugs are manufactured to deal with symptoms. They may be part of the healing solution, but true healing involves figuring out and dealing with root causes as well. The pharmaceutical industry is also very big business, there is a lot of money being made by pharmaceutical companies.
If pharmaceutical drugs were healing people, wouldn't there be a lot less dis-ease in society? For the most part, pharmaceutical drugs are masking symptoms, they are not helping us heal. The side effects of some drugs can be worse than the original condition. Our bodies are meant to heal. True healing comes when we work with the full mind-body-spirit spectrum of the body, understand contributing factors and deal with root causes.
Question #3 Do doctors know everything about our bodies and give us the best care possible?
Our doctors are extremely well trained and know so much about the human body, there can be no doubt about that. And they do give us the best care that they know how to within the current health care system. But the truth is that there's so much that really isn't known. If it was truly "known", then there wouldn't be so many different types of practitioners. Western practitioners treat conditions in a totally different manner than Eastern practitioners and there are many different types of practitioners within each. If we knew all the answers, wouldn't we treat everyone in the same manner? On top of that, our health care system is set up that doctors are paid for each visit. The more people they see, the more they get paid. So many doctors are doing their best to help their patients in the best possible manner, but do they really have time to talk to every patient about the benefit of diet, exercise, stress and other factors at each visit? We have become a society where we walk in to the doctor's office, describe our symptoms, then walk out with a prescription.
Question #4 Who should be in control of our health?
You are the only one that has control over your own health. You are the Captain and Commander of your health team. You get to learn what factors contribute to your health, you get to figure out what types of health care alternatives are available to you, and you get to make a choice of how to proceed. You get to choose what you eat. You get to choose how to deal with stressors in your life. You get to choose how you balance your life. And you get to do that before you ever get sick.
My Dream – We can live a happier, healthier life
If you're sick and tired of being sick and tired, are you going to do anything about it? Or are you a victim? Does stuff just happen? There is only one person that can make a difference. And that's you!!!!
Can you imagine if everyone, literally everyone, stopped buying even one of the products that had no nutritional value? How fast would that product be off the shelves? What if everyone then stopped buying another unhealthy product? Same result. As long as we keep buying the crap, companies are going to keep producing it. You have choice. Get educated, shop differently. And you're on the path to better health.
Can you imagine how you'd proceed differently if you could figure out the types of things that are making people sick in the first place? Would you take action before you got sick? Would you handle things differently if you ever got sick? There is so much information available. It may not be perfect, but neither is what we're doing now. And I'm not suggesting that we will solve every case, but we're not solving that many cases now either.
I don't have all the answers but I sure have a lot of questions. And I know there has to be a better way.
"In order to change an existing paradigm you do not struggle to try and change the existing and problematic model. You create a new model and make the old one obsolete." R. Buckminster Fuller
Yes, I am sick and tired of being sick and tired. And I am trying to do something about it. I like to think that I'm promoting a new model that makes the old one obsolete. Are you part of the solution, or will someone else take care of it?
I'd love to hear your thoughts in the Comments section below.
Namaste,
Ken
If you'd like to make sure you don't miss a blog post, sign up for our newsletter.