Have You Learned Enough Yet? | Message of Hope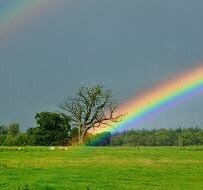 Are you still in "school", or are you ready to start sharing a bit about what you know or believe?
I actually wrote the title for this blog several months ago. I remember at the time that I had a colleague who I felt was ready to start bursting into her own magnificent self, sharing her stories and beliefs with the world. I just love this colleague, yet somehow it seemed like something was holding her back. So I wrote the title, but for some reason I never got around to writing the rest of the blog. Until today.
I've shared my story several times about my healing journey – a man diagnosed with rheumatoid arthritis goes on a journey to try to understand why there is so much dis-ease, and seeing if there might be some answers available. I've learned a lot along the way, I've learned an awful lot.
Interestingly enough, I asked myself the same question a few months ago. Have I learned enough yet? Isn't it time that I started sharing what I've learned and how my beliefs have changed? I had been writing a blog to share my story, but it somehow felt like I needed to be sharing my story in a bigger way. I told a couple people that I was going to do that and a question came up a couple times. "Don't you have to heal yourself first before you can share your story?" Bammm! Zow! Kowie! (that's for the Batman fans). Here was a shot right straight to the forehead. The question made sense and stopped me in my tracks. I asked myself "who wants to hear a story about how we can heal ourselves from a man who still hasn't healed himself?"
So I shrunk back into my "little self" and went back to writing my blog. The good news is that I have enough passion about what I've learned that I didn't stop right then and there. Something inside me just kept pushing me to keep going, so I did.
I've had a few more weeks to think about the original question that I was asked "Don't you have to heal yourself first before you can share your story?" Wait a minute. Is that really true? Do people only want to hear a story from someone who has healed themselves, or is that even relevant? Maybe that's not it at all. What if they want to hear a story from someone who is so passionate about what they believe that it forces them to stop and ask themselves questions about their own beliefs? What if they have lived with fear and without hope for so long, that the simple act of listening to someone that hasn't given up hope, changes them instantly.
Other thoughts started blasting through my mind. People have been trying to find healing solutions for a long time. We have developed an entire medical system that deals with the symptoms of illness and dis-ease, and we're still in search of answers. Yet, there are many cases of spontaneous remission from dis-ease, and it doesn't seem to me that we are spending much time or energy investigating the details behind these success stories. While I haven't investigated a lot of these cases, the ones I'm aware of all seem to begin with a notion of "I'm not going to accept this 'NO HOPE' diagnosis. I DO believe that there IS hope."
Then I saw this quote a couple days ago.
"Real change begins with the simple act of people talking about what they care about." Margaret J. Wheatley
I've been testing this theory quite a bit of late. I've been putting my ideas out in a much bigger way. The response has been unbelievable. Somebody looked me in the eye and called me a "messenger of hope". What? Me? Little old me? The blogger who can't even heal himself? Did I miss something?
I went to see a "medium" this week. If you had suggested a couple of years ago that I would go see a medium, I'd have done my best to quietly extricate myself from your presence. I wouldn't have talked about you behind your back because I was a "wee bit" open-minded, but neither would I have shared your story with anybody (lol, because I was trying to protect you so people wouldn't think you were crazy). That was then. In my journey I have very much become a believer in the entire mind – body – spirit connection. I believe that many of our physical conditions are representative of something that is out of balance in either our mind or our spiritual selves. I have become much more open-minded, so when a colleague told me that I "just had to see" this medium, I figured that I had nothing to lose, and I may even have a lot to gain. So I went.
While I was driving to the session, I had a thought go through my mind that I needed to write a book about "true healing". The intent of the book would be to help people understand the factors that contribute to making us sick and the factors that contribute to making us well. It would be a prescription for healing. (Spoiler alert: if that feels like a foreshadowing story, it is).
I sat down with the medium and the first thing out of her mouth was "you're writing three things". I told her I had been writing a blog for almost a year. She said, yup, that's one. Then she said, "I also see you writing a "recipe" book, not a cookbook, but something similar". Cue twilight zone music in my mind. A recipe book lists all the ingredients for a recipe, then provides the cooking instructions. The "book idea" that I had thought about on the way over would list all of the ingredients to healing, then share my interpretation of mixing the desired ingredients, in the right amounts, into something that anyone would love. Wow! She went on to tell me that this was HUGE. This wasn't a self-publish book, it was too big for that. Stay tuned for more on this story.
So I bring myself back to my own question. Have I learned enough yet?
Here's what I believe. I believe that I know all of the ingredients that go into a great healing recipe. I also know that when we're working with recipes we need to adjust the amount of some ingredients to suit the tastes of different people, we don't all have the same taste buds after all. I am still working on the right mix of ingredients that work for me. I don't have all the answers BUT I DON'T HAVE TO! I have never met anyone who has ALL the answers, even in their own area of expertise. But they have enough information to get your attention, and they share it. I also know that this isn't only about healing from DIS-ease, it's about healing from anything that is not quite right in our lives.
So I think it's time to start "talking about what I care about" in a much bigger way (thank you Margaret Wheatley for the reminder). Does anybody have a book agent recommendation?
What about you? Have you learned enough yet? Do you have a story to tell, even if it's to just one person? Are you going to wait until you have ALL the answers? Do you really think you need to?
I'd love to hear your comments, please share in the Comments section below.
Namaste, Ken
If you'd like to make sure you don't miss a blog post, sign up for our newsletter.