What Does "2012" Mean to You? (Part 2 of 2)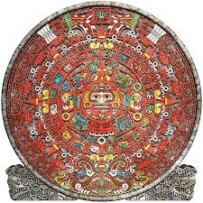 Can you envision a Golden Age?
In last week's post, I asked readers to consider what 2012 meant to them, and I went on to describe my thoughts and dreams about a potential upcoming Golden Age. In this post, I share some of my thoughts as to what it might take for a transformation like this to begin to happen on a global basis.
A lot of my beliefs focus on the thoughts and beliefs that drive our actions every day. I very much see us starting to place a much higher value on ourselves and the communities that we are part of. It seems to me that we spend a lot of our lives worrying and looking elsewhere for answers to whatever is troubling us. I've heard it said a thousand times that "the answers were within you all along". This really resonates with me.
I also see us remembering our roots, looking back to how we were able to "be" as children. We were never afraid to take the next step when we were learning to walk or run. We had no idea what the outcome would be every day and neither did we worry about that. We took the steps, we got lots of bumps and bruises along the way, but we never waivered in our determination to move forward. Can you imagine what you could accomplish if you didn't let fear stop you from taking some of the necessary steps forward?
As I have worked through some difficulties in my life, I have come up with a series of life principles that I remind myself of on a regular basis, and I find that on the days that I am able to live my life according to these principles, I almost always look back thinking that I had a great day. Like most of us, I have days that I forget some of these and start to worry about the future and start to doubt myself. Guess what, I don't tend to remember those as good days, they're more like the "bumps and bruises" days.
Principle #1: Expect synchronicity
I really believe the observation that there are no coincidences in life. I believe that we are given signs every day that help us to move forward. Learn to recognize and expect the signs. It may be that you hear a few people say some similar comment in a very short time frame, it may be that you have a period where you are constantly seeing a particular animal over and over; the signs are endless. In the past week I literally saw elephants about 7 or 8 times. I saw one on the cover of our local newspaper, 2 or 3 people posted pictures on FaceBook, I was at someone's house and they had elephants as décor throughout their house. I didn't know what it meant so I asked a couple people. The consistent theme was that the elephant represents strength, honor, diligence and patience. This also resonated with me and seems like personality traits that I exhibit to the best of my ability. If you feel like something might be a synchronicity, make a mental note of it and either ask someone or look it up. There are no coincidences.
Principle #2: Examine limiting beliefs
I believe that many of us live our lives with subconscious thoughts such as "I'm not good enough", "I could never do that", or "I can handle anything myself". I believe that these thoughts come from something in our childhood, and we may not even realize or remember the event that placed this thought in our subconscious mind. We are also bombarded by radio and TV ads and programs that contribute to the beliefs that we create in our own minds. Many of these ads are simply trying to make us believe that the product is good, when they are actually encouraging us into unhealthy habits. Many people have no idea how much crap is added to our food supply and how much of the nutrients are stripped from the original product in the process. Do you believe that a cereal labeled "Blueberry Pomegranate" is good for you? What if you found out that there was no actual fruit, but only flavorings of the same name were in the product? Remember that at one time everyone in the world knew that the earth was flat, and that turned out to be wrong. We also "knew" that the sun rotated around the earth, that "fact" also turned out to be incorrect. What else in our lives might turn out to be wrong as we gather more information?
I think it's time to start examining our own beliefs and figuring out if those beliefs are accurate any longer. If we start from a position of "I am good enough", "I can do anything I put my mind to", and "it's okay to ask for help when necessary because I'm part of a community that wants to help me succeed", then I think we can allow our lives to unfold into the magnificence that we all hope to achieve. We are all connected, and working together, we can achieve anything we set out to do.
Principle #3: Speak your authentic truth
I have found that my most interesting conversations begin with openings such as "I had the strangest thought (or dream) last night" or "I keep seeing elephants". When we are able to express our feelings, be they positive, negative, or neutral, we are able to release the emotion and not hold it inside of us. It's okay to say to someone that "I disagree", or "I have a different belief system", or even "I don't really have an opinion on that topic". A close friend often says to me: "I'd rather someone hate me for who I am, rather than like me for who I'm not". It is so important for us to be ourselves, and I also believe we need to share our thoughts; someone will benefit from them. Ask for help when you need it, the answers will come from unexpected places. "Be yourself, everyone else is already taken" (author unknown).
Principle #4: Love vs fear; you have a choice
Even the simplest life choices are often based on a choice between love and fear. Recognize, then let go of the negative emotions, remove judgment from your life. You'll feel a lot better and be more balanced, and you'll be a lot happier. I think this quote summarizes this principle better than any words I have at the moment:
"A fight is going on inside me," said an old man to his son. "It is a terrible fight between two wolves. One wolf is evil. He is anger, envy, sorrow, regret, greed, arrogance, self-pity, guilt, resentment, inferiority, lies, false pride, superiority, and ego. The other wolf is good. He is joy, peace, love, hope, serenity, humility, kindness, benevolence, empathy, generosity, truth, compassion, and faith. The same fight is going on inside you."
The son thought about it for a minute and then asked, "Which wolf will win?"
The old man replied simply, "The one you feed."
― Wendy Mass, Jeremy Fink and the Meaning of Life
Well said Wendy, well said. 
Principle #5: Get off the sidelines
What would have happened if you had chosen to sit back and do nothing after you had the first fall when you were learning to walk? I think of the metaphor of driving a car. You can start the engine and warm up the car, but if you don't put the car in gear, you're not going anywhere. Put it in gear and start moving in the direction of your dreams. You may not get there tomorrow but you'll start the journey.Romewasn't built in a day. Avoid mediocrity, start taking the steps to live your life desires. If not you, then who? If not now, then when?
Golden Age?
I have been drawn to a number of quotes of late that have a similar theme, "heal yourself, heal the world". And again, this resonates with me. It strikes me that if we take the time to remember how magnificent we really are, that we can do anything we put our mind to, and that every time we fall we'll be able to get back up, we are in the process of "healing ourselves". We will truly be able to STEP into our own greatness, live life with no regrets, and make a real difference in our own and someone else's world.
If we all approached life this way, would that represent the start of a Golden Age? We really can make a difference; each one of us has the ability to make a very big difference in their own lives, in their communities, and in the world. If you change one person, if you change yourself, you change the world.
Has the transformation already begun? Are you afraid to take the next step?
Namaste,
Ken
P.S. Health-tember starts tomorrow. Will you use September as a month to focus on happiness and health? Check it out, get involved.
If you'd like to make sure you don't miss a blog post, sign up for our newsletter.