Forgiveness and Healing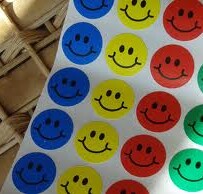 Is there a connection between forgiveness and true healing?
I had the strangest thing happen to me last week. A very, very dear friend called me to tell me that she had been thinking of me and two words came to her mind (there were actually four words, but bear with me on that for a bit). The two words were "healing" and "forgiveness", and she told me that she saw them as connected.
Well as someone on a journey of healing, she certainly had my attention. But what did it mean? I was totally in tune with the "healing" part and I put out a quick little "hope it comes soon" prayer, but the "forgiveness" part didn't come to me so quickly. As I thought about it further, I realized that I have actually heard many variations of the same phrase over the past couple years, the phrase being that "true healing comes with forgiveness". Okay great, I've heard it a few times but I still didn't get what it meant for me. So I sat back and started thinking about what this could mean. Truth is, I actually sat back and meditated, quieting my mind and acknowledging any thoughts that came to mind in the process. While the thoughts came somewhat randomly, they seemed to tie in together.
When I thought about healing, I thought about health and happiness being tied together. It seems to me that for most people that are expecting a new child, their thoughts are almost solely focused on wishing for a happy, healthy baby. If we step back and look at it further, I think most would agree that one of our biggest hopes is for a healthy, happy life. As time goes on, we start to focus on other things, and many times the things we focus on are somewhat materialistic, at least in the developed countries. When people start to lose their health, I think these thoughts become a bit more prevalent in their life. I know they certainly are for me, I think a lot about health and happiness now. One of the random questions that came with this connection was "does health bring happiness, or does happiness bring health?" While I don't know the answer, somehow the two seem very connected.
A number of other thoughts that came to mind focused on true healing, healing of the root cause of conditions rather than dealing with symptoms. "Healing and dealing" has a certain ring to it, maybe that will be a book title some day. I was in the grocery store on the weekend and I overheard a conversation where one lady was talking about switching to a dairy free diet and the gentleman she was talking to was talking about how he USED TO have debilitating rheumatoid arthritis. I walked by, then had a real urge to go back and join the conversation. So I did. The gentleman told his story about finding a natural way to deal with his pain, and how he had been transformed from living in chronic pain to now being able to do whatever he wanted to do, virtually pain free.
He pointed me to a couple of web sites that I checked out over the weekend, the primary one being "Phoenix Tears". I encourage anyone who either has dealt with dis-ease or chronic pain, or knows someone who is or has, to check this out. This web site and video talk about how someone has found a cure for many types of dis-ease (he actually calls it a miracle cure), and can't bring it to market because it has been deemed illegal. The product is "hemp oil", and before you start thinking about everyone being happy and healthy because they're walking around in a state of marijuana induced euphoria, that's not what this is about, even in the least. In the video, he talks about how the base product has been used as a medicine for over 2000 years. The reason nobody knows about this is because the product has been deemed illegal for distribution based on the same laws that make marijuana illegal for distribution. Before I go on a rant, let me leave this with the reader to pursue if they wish. 
I couldn't stop thinking about the people in the video and this fellow I met in the supermarket without coming to the thought of "anyone in chronic pain would want that", followed quickly by "I want that". I have seen many other stories where scientists and other people talk about how our health care system focuses on dealing with symptoms rather than healing the root cause of dis-ease. Each of the stories I've followed talk about the fact that there's so much money being made by the companies that provide the drugs that there is no real impetus to change their approach. The side story to this is that any natural approach to medicine cannot be patented so there is no desire for pharmaceutical companies to explore options like the one highlighted in this particular web site.
So what emotion do you think came to mind when I saw the possibility of a cure for something that I am affected by being kept under wraps? What emotion would you feel? I think the obvious emotions would be anger, disgust, maybe even hatred. And I've gone through those. And guess where it's gotten me? I'm in the exact same position as before. I'm in chronic pain, believing that there has to be a solution, and it's just out of reach. The anger, disgust and hatred are doing absolutely nothing to serve me.
I had to ask myself a question. Have I ever done anything for the almighty dollar without thinking or caring about how my actions would affect others? Will the first person that can truly answer "no" to that question please contact me. I'm pretty sure we've all done this in some capacity, whether it was intentional or not. Many of us have worked for companies that have a primary focus on making money and being profitable, and they'll do what it takes to be successful. That's what they've been trained to do. Why shouldn't pharmaceutical companies (or oil companies, banks, etc.) do the same thing? That's a tough question. For me or anyone else to think that we are going to be able to solve these problems coming from a position of anger, disgust and hatred is probably naïve at best.
What's missing in all of this? I think what's missing is a realization that we are all in this together, and that if our actions were truly based on the "greater good", we might have a way of changing the thinking. If the "greater good" is about amassing wealth and putting more money in people's pockets, then change may be difficult. If the "greater good" were a focus on health and happiness for all of humanity, then imagine what could happen.
What if?
What if we realized that we are all part of a community, and that the health and happiness of the community was more important than the wealth of a few?
What if we chose to abandon the thoughts of anger, disgust and hatred, instead turning our thoughts to forgiveness and our actions to making a difference?
What if we decided that we didn't have to "play small", that even the smallest actions we take could make a difference?
What if conversations like this that are taking place in people's kitchens start getting larger and louder?
What if everyone believed in causes and movements like "Phoenix Tears" and stood up for the causes, would things be forced to change?
And maybe where this is where "forgiveness" comes in. Today I am choosing to forgive. I'm not condoning, but I am forgiving. I forgive, and I move forward. And every day, I do whatever comes to mind to do my part to make a difference.
Oh, by the way the other two words that my friend said came to mind when she was thinking about me were "activist" and "triumph". Somehow it feels like I'm moving in the right direction. Somehow it feels like I'm forgiving and healing. Somehow I think there are going to be a lot more posts encouraging people to stand up and make a difference.
If you'd like to make sure you don't miss a blog post, sign up for our newsletter.
Namaste, Ken