Advice to a Friend with Disease Diagnosis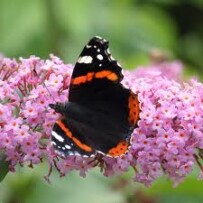 If you were going through a disease diagnosis, how would you decide what to do next?
Do you know anyone that has recently been diagnosed with an autoimmune disease or condition? Or someone that has just received a cancer diagnosis? What would your advice be to them? What would you do if it was you?
I know a very good friend and a few family members who have been diagnosed with MS, I have several friends that have been diagnosed with cancer over the years, a few family members have been diagnosed with diabetes. Sound familiar? Seems we all have friends or family members that have been diagnosed with something. Whenever this has happened to someone that I am close to, many thoughts go through my head.
I have been brought up inCanada all my life and have been raised by understanding the Western medicine doctor and pharmaceutical model. If I look back a few years, the first thought would have been that you should throw everything at it. Throw any and all drugs at the problem; whatever the latest and greatest is, do it. You have to look after your health and this is the best way. Yup, that would have been my first thought a few years ago, and it probably would have been my only thought. That's all I knew, so there would have been no reason to consider even looking any further. A lot has changed in the last few years, at least for me. And that changes how I would answer the question at this moment.
I've learned (and experienced) that there are significant side effects to many of the drugs that we take to help us cope with disease states, and that much of the Western doctor and pharmaceutical approach is focused on dealing with managing symptoms and does little to work at getting to the root cause of disease. Yet I also know that for those that take the drugs to relieve symptoms, they can live a life with much less pain and discomfort, and for them that's a very good thing. It seems to boil down to a quality of life versus quantity of life discussion.
I've learned that there are a lot of other ways to work through physical challenges. I've learned that there are many other types of Eastern and Western trained doctors such as chiropractors, acupuncturists, naturopaths, homeopaths, osteopaths, etc. that have been trained to look at physical symptoms in different ways, to try to diagnose and attempt to treat the root cause of the condition. I've learned that there are dietitians and nutritionists that have been trained to understand the impact that various foods have on our bodies. I've learned a lot about the field of energy work where there are reiki practitioners, sound healers, and vibrational energy healers, to name but a few. The list goes on and on, and every single one of these practitioners can point to success stories where their work has contributed to the improved health of many of their patients.
I've learned that many people believe that true health comes when there is balance between the mind, the body and the spiritual connection. Many people have experienced miracles and spontaneous remissions of disease states that no one can really explain. Many people believe that the mind itself and the power of our thoughts is an incredible healer and that by focusing on positive results, we can achieve significant positive results, and ultimate healing.
I've learned that there is also an entire group of people that have strong spiritual beliefs, and believe that many people are going through pain and suffering at this moment in time as part of their own personal transformation. Many liken it to the caterpillar that must go through all kinds of difficulties before it eventually transforms into a beautiful butterfly.
The good news is that I've learned a lot, the side effect is that it becomes harder and harder to offer advice to someone. With so many potential answers staring at you, how do you know which one is right for you? Wouldn't it be great if there was a magic wand that you could just wave, and the answer would come to you? Even if it meant that there was a lot of work to do, you would be fine with that because you were confident that you were headed in the right direction. Yup, that would be great. So far, I haven't found that magic wand.
So what advice would I offer to a friend that had just been diagnosed with a disease? I would still tell them to throw the kitchen sink at it. I would encourage them to investigate each of the alternatives to see which one(s) resonated with them, and I would very much share my beliefs that there was merit in examining the root cause of the condition. As much as that can be difficult to find, it seems to be the path to true healing. I'd also tell them to "put it out there", ask the question to anyone that cared to listen, put out the question to the entire universe, because I believe the answer that is right for them will come to them. After all, what matters is the answer that is right for the person in the situation, not the answer that works best for the one offering the advice.
What would your advice be?
So I'm going to do exactly that right now. I'm going to put my question out to the universe.
I have been diagnosed with rheumatoid arthritis (RA) and have been told that it is progressing. Yesterday I was told by my rheumatologist to think of the condition as you would think of lymphoma. Her strong recommendation is to throw a type of drug called biologics at it (you've probably seen the Enbrel ads on TV, that's an example of a biologic), as biologics have been shown to manage the pain and spread of the inflammation associated with RA. I'm still investigating this option, and know that there can be severe side effects in some cases; this brings up the quality of life versus quantity of life discussion. That's the recommendation from one member of the Western medicine teachings.
I've experienced the side effects of the medication approach where the drugs I was taking to treat the condition a few years back had the side effects of knocking out my hair. That's okay, many people have told me that I look better and younger as a bald guy; I can live with that side effect. My rheumatologist told me at the time that I was the first person to lose their hair from this level of dosage of the drug. So I learned that I am sensitive to some of the drugs. I can't deny though that the pain and suffering (aka the symptoms) had disappeared when I was on the drugs, and that added a certain quality to life.
I also happen to be a strong believer in the idea that if we can get to the root cause of any condition, we can deal with and heal the condition and related symptoms. I have been working with many health care practitioners that share this belief and I have been known to share that belief in this blog and to anyone that cares to listen. To this point, we haven't found the root cause and have as of yet not resolved the condition.
So that's the background. If I was your best friend, someone you cared deeply about, or someone that you happened to pass in the street and hear their story, what would your advice be? Do any of you carry the magic wand? What would you do if this was your story?
If you'd like to make sure you don't miss a blog post, sign up for our newsletter.
Namaste, Ken