Gratitude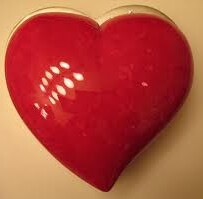 Do you ever stop and ask yourself what you're grateful for? Do you take the time to show gratitude?
I heard a great story a few weeks ago. A colleague of mine was listening to someone that kept going on and on about what was wrong with their life. Their job sucked, their car was breaking down, they had no money, they were complaining about the service at the local restaurant, the stories just kept coming. My colleague looked up and politely asked the person "what are you grateful for?" Well, that was quite the conversation stopper. If you're the one doing the complaining, a question likes that stops you dead in your tracks. You can't just keep complaining once that thought has crossed your mind.
We all have some of the same stories going on in our life. Maybe our health isn't great, maybe our finances aren't great, maybe we've just had a fight with a friend or a spouse. As a friend of mine has said repeatedly and I mentioned in a previous blog, "we all have our own sh++ show". It's true, and it's frustrating when these things are happening to us, when life is "giving us lemons". Well as the saying goes, "when life gives you lemons, make lemonade." Or I like the other saying better, "when life gives you lemons, find someone whose life gives them tequila and have a party."
So when these things are happening in your life and it starts to feel like you're the victim, what if you were to stop and ask yourself "what am I grateful for?" Your mindset has to shift. The problems you were thinking of all of a sudden don't seem so overwhelming. If you've tried this yourself before, you're probably nodding as you read this. And if you've never tried it, why not make a mental note to try it next time. One of the things that I have made part of my nightly practice is to go through a gratitude list every night as I meditate before bed. Each night, I look back on the day and offer gratitude for whatever occurred during that day.
What are you grateful for?
…
I visited my massage therapist this afternoon and it was absolutely wonderful. My muscles have been very stiff of late and her ability to massage out some of the knots and increase the blood flow to the muscles left me feeling significantly better than at the start of the appointment. Once she was finished, I made sure I told her how much I appreciated her attention to detail and how well she understands the body and works with the patient. She thanked me for the feedback and commented that it's quite uncommon for people to take the time to provide any feedback at all. She assumes she must be doing a good job because the people keep coming back, but she rarely receives much feedback. Really?
This got me thinking about the expression of gratitude in general. I know that when someone shows gratitude to me for something that I have done, it definitely brings a smile to my face and it even makes me want to do a better job for that person next time. I feel uplifted and take a sense of pride for helping that person at that point in time. When I do a simple act such as holding the door open for someone and they politely say "thank you", that's all it takes. That makes me feel appreciated and glad that I took the time to hold the door.
How do you feel when someone shows gratitude toward you?
But I also started thinking that there are a lot of situations where there is an opportunity to express gratitude, and that opportunity gets missed. And once it's missed, it's gone forever. In the similar situation where I hold the door open for someone, and they come through without so much as even a nod or a smile, I don't come away with the same feeling. I take the time to tell myself that I still did a good deed, but I'm left wondering why it's so hard for some people to show any kind of appreciation at all. Note to self, don't ever be this person!
In response to last week's blog a reader commented that there's a lot of attention being given to the phrase "random acts of kindness" and I love it. It's just a little reminder to us all to stop and do a good deed every once in a while, to "pay it forward" if you will. And it seems to me that the person practicing the random act of kindness virtually always comes away with a smile on their face.
The reader's follow-up comment suggested the idea of taking the next step to move from "random acts of kindness" into "intentional acts of kindness". Or how about "intentional acts of gratitude?" What if every time someone did something for you that you were grateful for, you took the time to express your gratitude? And if you miss an opportunity for a brief second, you actually turn around and go back to show your appreciation. Would you set that intention for yourself?
"Feeling gratitude and not expressing it is like wrapping a present and not giving it." – William Arthur Ward
If you'd like to share an interesting gratitude story, send it along to [email protected].
If you'd like to stay current with blog posts, follow on twitter or sign up for our newsletter.
Namaste,
Ken