"A Whole New You" (Brett Blumenthal) – A Book Review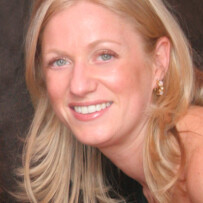 I've been undergoing an amazing transformation over the past couple of years. I'm often seen in the Self Help section of the bookstore, and there is always another book to read. I haven't traditionally been much of a reader but as I've embarked on my own personal healing journey, I have been inspired by so many folks along the way.
Recently I was sent a copy of Brett Blumenthal's book entitled "A Whole New You – Six Steps to Ignite Change for Your Best Life", and asked if I would do a review for the book. My very first thought was that I had to make sure the book resonated with me before I would do a review. So I started to read. And a funny thing happened.
I had an amazing internal conflict start to take place. I have read a lot of books that I couldn't put down, and there were others that just didn't work for me even though they were written by well-known authors. With Brett's book, I found that I desperately wanted to keep reading, but every time I started moving on to the next section I found my internal messenger telling me to slow down, put the book down and "just be".
Early in my journey, I often found myself looking ahead, trying to be in the future, picturing what life would be like "once I had my dis-ease behind me", "once I was speaking to larger audiences", once I …", you get the picture. I have learned so much about the value of pausing and living in the present moment, and how this can have a positive effect on emotional and physical healing.
I cannot tell a lie, it has taken a lot longer to read Brett's book than it's taken me to read others, but in my opinion, that is the key reason that this book has resonated with me. With a lot of self-help books, I find myself reading the words, nodding to myself when something resonates, and thinking that I understand the message very well. A few weeks later, I may or may not have actually learned the lesson that the book was trying to give.
For people that are going through a transformation, all of this reading is helpful. But many of the people I have met that are going through or have successfully gone through a transformation come back to a comment along the lines of "the answers were inside me all along". Brett is very articulate in helping the reader to understand the mind-body-spirit connection, and she combines a very practical combination of stories, lessons, questions and work sheets that help you figure out how to look inside to see the answers that are within you.
If you are stuck in a rut, or going through a transformation, I would recommend Brett's book to help you go inside, look under some rocks and twigs, shine a light on your fears, and uncover your magnificence.
Thank you Brett for the advance copy, I love the book.
Namaste, Ken